Work has kept me busy and that makes me happy! I

've just completed a commissioned illustration for the back of a business card belonging to a screenwriter in Sac. I've also finished a 1st comp graphic for a movie my friend is producing. Recently, i've started designing redesigns of Nany Dada and some funny ones for my upcoming men's line (co-owned) called 10 Unicorns. Tomorrow I hope to snag another illustration job that I won't name...

Been a while, so i thought i might give a little "loving" entry because it's been a while. To be honest, i'm mostly in output mode and stopping to look at inspiring images may actually hinder the natural flow to what im currently expressing... So i haven't done a lot of blog surfing as i usually do, or image finding. Hhowever, these were just too cute to not share!:



COME HOME WITH ME!:


studio violet dishware!!! too adorable for words!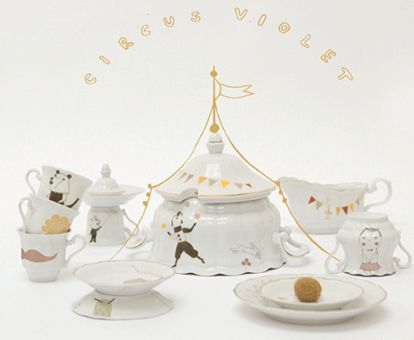 and natural-themed, clean white porcelain candle holders..
(from: sprout. ted meuhling. javier. michael aram. jean pelle *etsy*. graham and green of UK)