We sketch in a sketchbook for my illustrative concept class. We sketch in that book 15 minutes, a day. I like duplicating typeface charts and ornamentals by hand, the best. Out of all the typefaces I've tried, so far, Cooper is the hardest. I did like making the Cooper numbers, though. Rockwell was the easiest.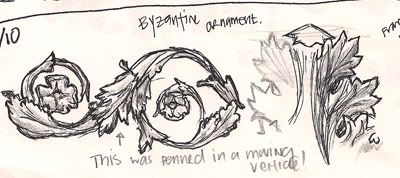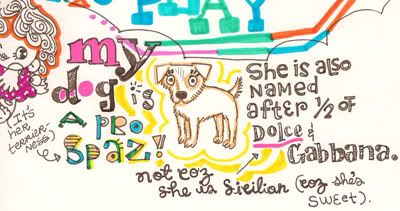 It's fun homework, but it got a little tiring and redundant since I was doing 30 pieces a day (about that many), last week, for my show. That's like over 60 hours summarized. Plus, I was sketching a lot of ornamentals in my other sketchbook, for my internship (about 9 pages dedicated to a water-like crest, now! but it's fun!). However, I always like changing up my illustrative style so I won't get too use to drawing the usual "fat babies with cankles".
This is Justin getting totally absorbed in his new game, Call Of Duty: Modern Warfare2, which he talks of, endlessly. I don't mind, though. As long as he's finally having some fun!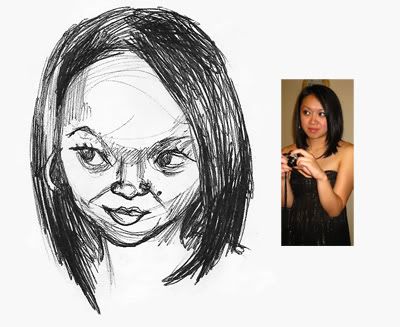 This is a caricature. I want to do more of those, since I haven't done them since high school.
Oh! And for you! Here's a great read called
The Principles of Uncertainty by Maira Kalman.
I watched her speak about the book at TED.com at this link:
and have alway's been interested in reading the book! Which I have! In my school library.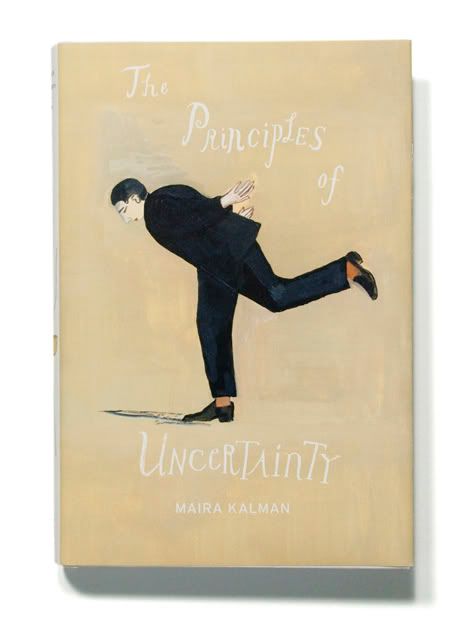 This book is a novel made of illustrations that tell the story of Maira Kalman's life through paintings and hand lettering. Yes, it is like a picture book for adults!
I love all the texture, color and emotion behind her journalistic and documentary type illustrations. They are treated with humor and class. I also like the personality behind her handlettering and subject choices!
Her blog is also wonderful!