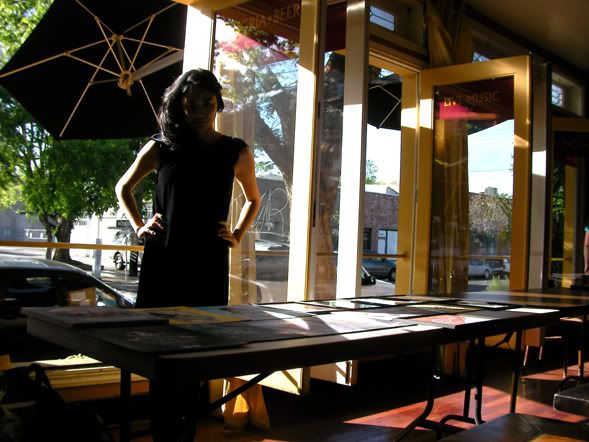 setting up at Beat.
my uber helpful boyfriend! who loves me enough to not only drive me to the show, sit there the whole time, and help my art-mates set up their work... but also to pose for corny pics such as this. looove you babes!
the table. pic via Jason Rico, thanks, friend!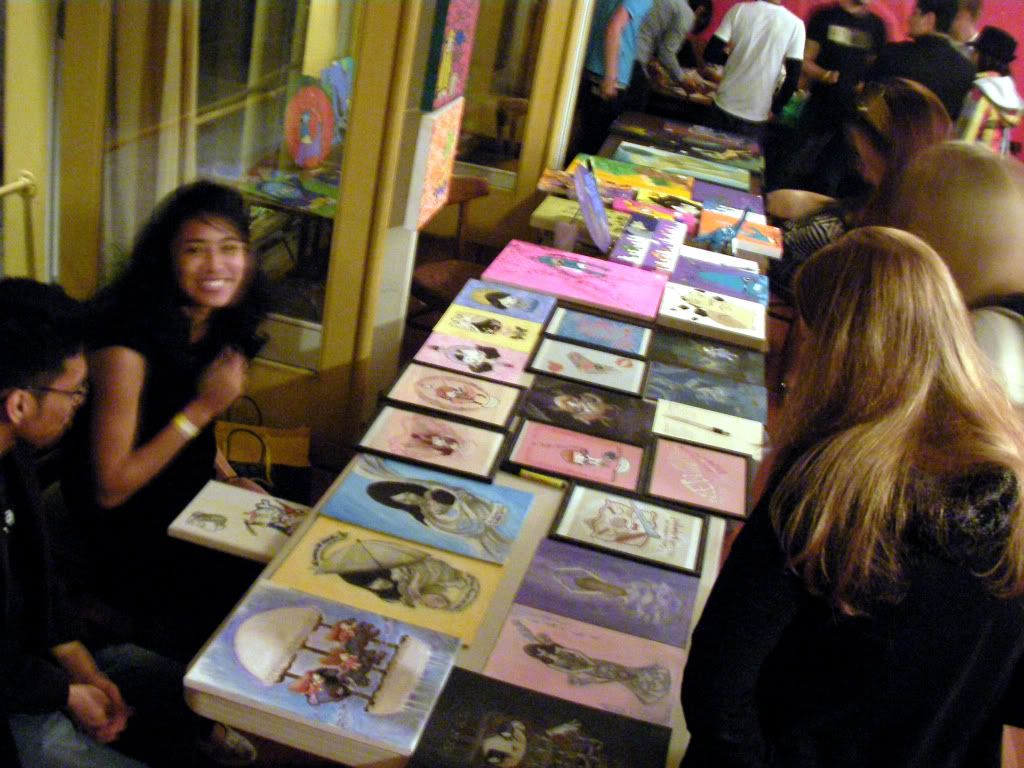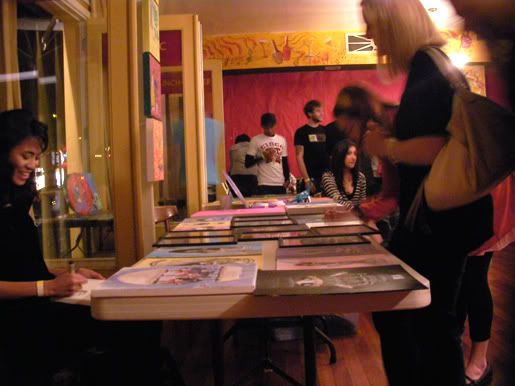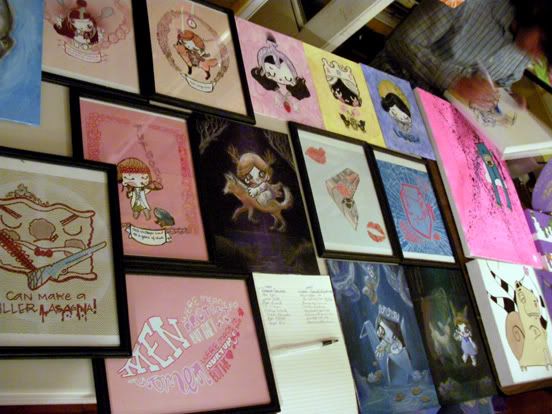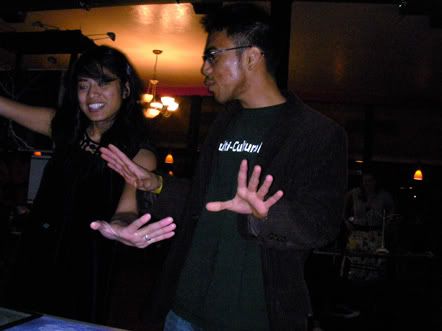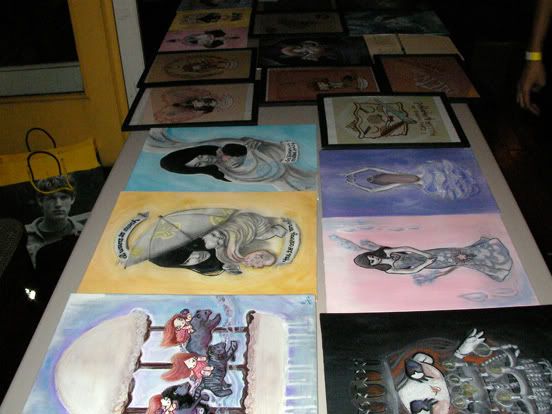 the new owner of Loti, also happens to be my BESTIE. i know she's going to a good home =D
sold a print of my Dove, too. which makes me happy because til that point I hadn't met someone who had showed interest in her, before =). yay, my Dove!
also, taking bids on my Lou Mina.
Me and the talented artists, Daniel Mendez and Trixy Riggans. Cool kids! Our schoolmates, Devon and 'Ten also displayed some work.
THANKS TO EVERYONE WHO CAME OUT!
randi, rebecca, jason, zokei, angela, rani, michelle, shayna, rochelle and everyone else I met that just wanted to be down with the arts! wooo for you! you are all uh-mate-zing!
FOR THOSE WHO MISSED- I WILL BE SHOWING AT BEAT GALLERY, AGAIN, NEXT MONTH ;D