Hey guys, you probably noticed i've been able to blog less, recently. Been super busy. Good news, though- I was able to come across some reallyclearance and also, free art supplies/items/elements that i have needed for upcoming projects.
Been riding the inspiration wave right now as it seems when i finally have time from midterms and other things I am already tired, and it seems to soothe me. As a result -thank goodness!- I'm starting to move into maximum expressive output phase! I've got another long list of ideas i want to art out and i've been doing lots of different sketches of concepts and phases of progression whenever I can.


Here are just a

few

snapshots of the long list of concepts I've been toying with:
Mr. MALICIOUS VICIOUS DELICIOUS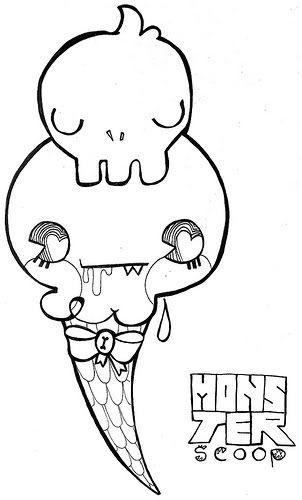 the 2-headed Monster Scoop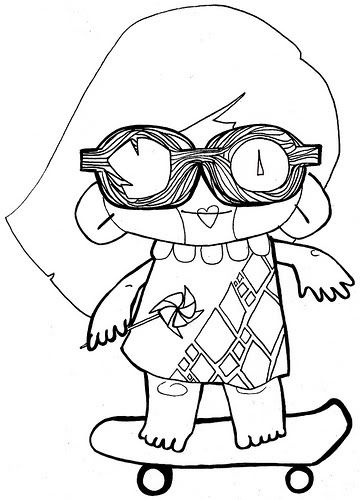 LECHE LUCHADOR
i have been inspired by, recently:
luscious sweets, ridiculous kawaii culture, origami, the 60s through the 80s, fashion shoots, how music box music would look like, warm colors, anything heart-ish, porcelain miniatures...
ps:
Currently, i really really want sushi. Also, i find "Go! Panda Go!" very strange, so much so that the cute factor is barely redemptive. but that's probably because its targeted for really young kids and i'm more like just a kid (at heart)!
pps:
being known as "hello kitty" and the girl who draws "floppy eared asian cute kids", the Hello Kitty Mac video ad does not scare me. Yes, i like it.