we went bowling with the kids from our youth group.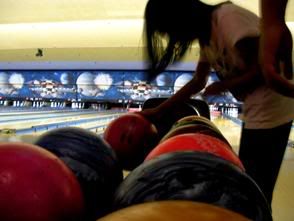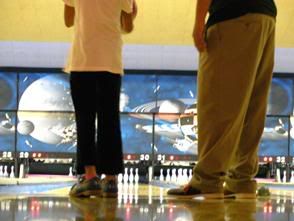 afterwards, In N Out. i gave jasmine my old penguin.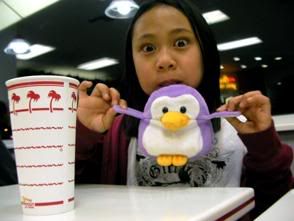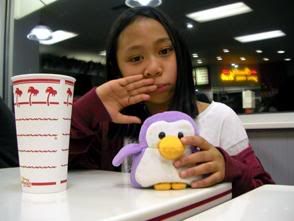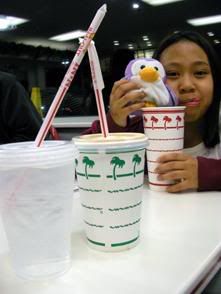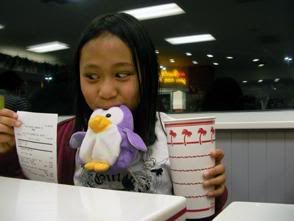 what do you get when you shove a camera in a kid's face for 5 years? she loooves the camera and "being vain".
but wait, didn't karl's touch phone fortune cookie tell me that i should "distance myself from the vain?"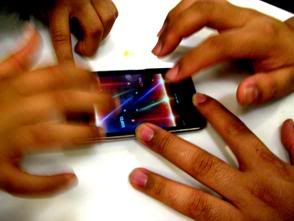 oooh fun!

wow it's like this cold just get WORSE and WORSE. i can't breeeeeatheeee...
also.
i miss random amounts of excessive money. spring is coming. omgaaash my favorite time to shop around in stores. clearances. and it's always fun seeing the colors of spring return after a good, long winter! anyway, shopped justin's closet. got me a cosby sweater. wooot. worn, appropriately to the bowling outing with skinny jeans and boot, of course.

so looking at McQueen's RTW fall 08 and spring 09 has gotten me out of my creative rut and i'm feeling good about finishing this collection and moving on.