sleep hasnt been comin very easy, lately... SO here is the result!:



CHANEL couture 09,

by Karl Lagerfeld, is headlining this LOVING entry. paper headdresses... delicate and amazingly detailed/realistic. everything awash in pure white! beautiful. a show to remember! PICS FROM STYLE.COM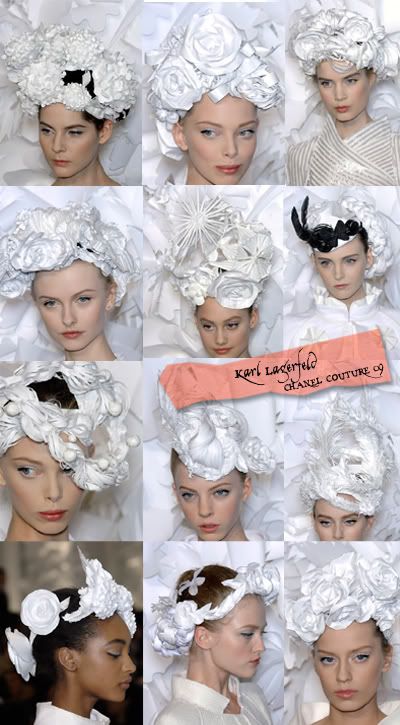 Close behind, the sneak peeks at

FIFI LAPIN

's LeSportsac bags! o lala... i was so excited when i saw these! i would own them all if i could!BIG fan of fifi. very sweet bags and very fifi lapin! my fave is the first one, below-
COME HOME WITH ME, MY LOVELY!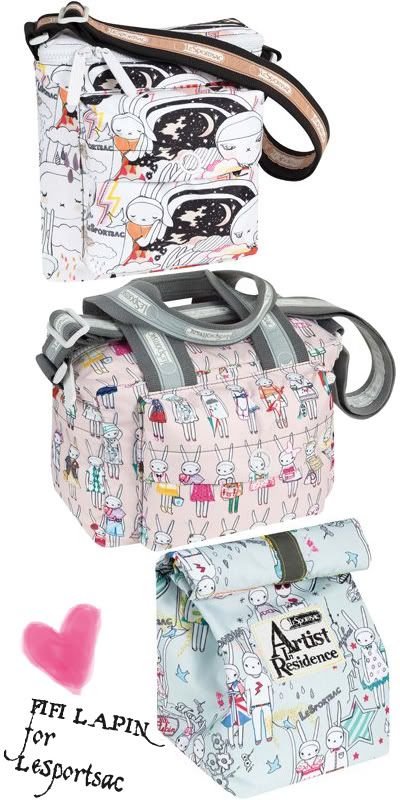 Petra Storr's creative direction
. her portfolio is a
feast
f
or the eyes ... she's living one of my creative dreams! wonderful shape, form, colors and stories! very vibrant.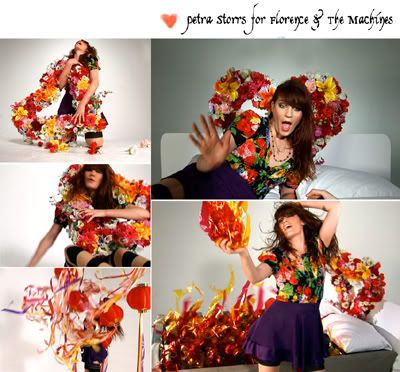 GRAPHIC DESIGN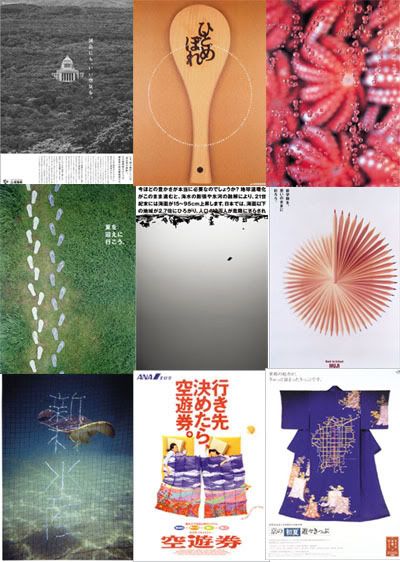 I do not read Japanese characters. But the design that Shinmura Design Office did in their portfolio floored me. Amazing ablitiy for type to transcend cultural boundaries!K.O.!


CRAFTERS & ILLUSTRATOR
COME HOME WITH ME!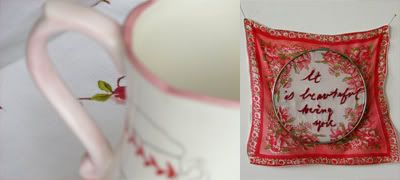 Ayelet Iontef's debut for GOLF&CO Ceramics
AND
Embroidery by Joetta Maue
these pieces stole my heart and i would love for them to COME HOME WITH ME, as well!!! they are by Ashley Goldberg of Kitty Genius, and will be entering her ETSY store, framed, soon!
PHOTOGRAPHS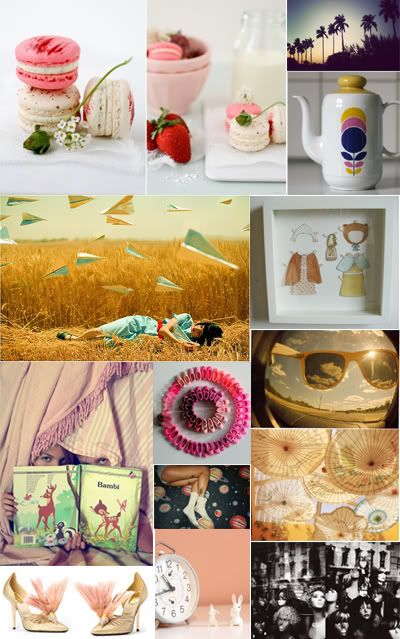 Macaroons pic by Canelle et Vaneille (THEIR BLOG MAKES ME MELT! -pun intended)




a sunset in Florida, source unknownn




A teapot owned by Smosch's Sandra Juto.




Girl in field with paper planes pic by Asaf Einy




Sold out Shadow box creation by The Black Apple, etsy




Bambi and girls pic by Stephanie Fuller




Sunglasses pic from The What-If Waltz, Flickr




Socks and Planets pic by Eric Zunkley




Bruno Frisoni shoes with gold dipped birds.




Clock with bunnies pic by Cherry Blossom girl.




Heads on display, Alexander Ford.


*parasol pic and doll shoes pic, homeless.


HOMELESS PICS
(help us find our homes!)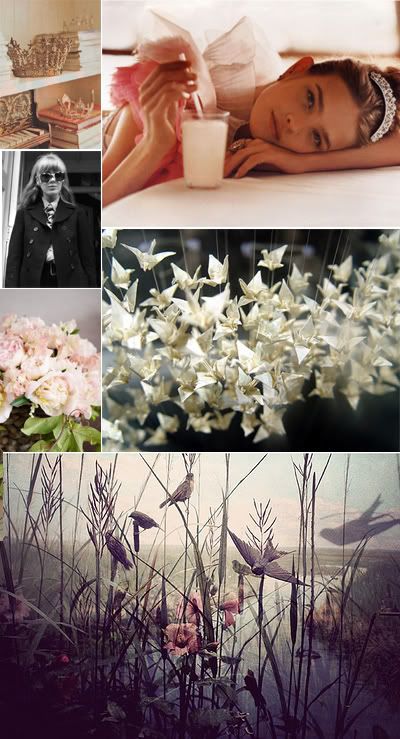 muled over these pics for a while. lots of inspiration!
DREAM CLOSET additions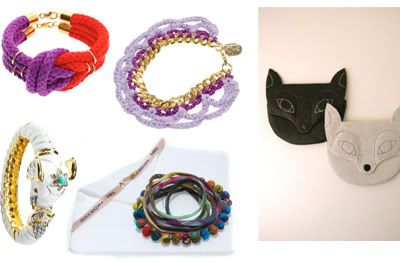 leather fox pouches by PRINCESS TINA at chocosho.


Bracelets: Sabrina Dehoff, Cecille Boccara, Daydream Nation.




Kenneth Jay Lane ring.





THE RETURN OF


(personal, nostalgic inspiration)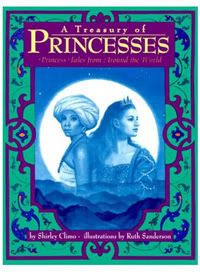 Shirley Climo Cinderella-type folk tales.