LOVING
:
after 8 hrs creating my after-effects final animation,
ELSA MORA
is
the
artist that got me through today!!!! at first it was that fog thing, again. lots of clean white used in nature-y art has been really attractive to me, recently because of all the fog in my area. the heartfelt honesty and nostalgia that she carved into the clean white of her papercut art really moved me. but, the vibrant, colorful traditional mexican feel in her handmade toys make me just as excited! her sets of porcelain feel like quiet moments frozen in time. i love her frida dollhouse and the liveliness of her sweet little plant people (the names make me smile)! she even does jewelry and fashion detailing... all in line with the flowing, earthy, feminine feel of her work.
MAKE THIS
:
ok. this baby penguin amigurumi is too perfect! look at that fun fur yarn... it really looks like the down fuzz that covers little baby emperor penguins!
(compare to HAPPY FEET and REAL LIFE haha):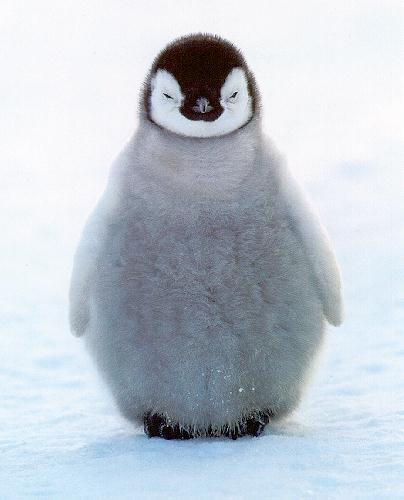 HERE IS HOW TO MAKE IT,
thanks to instructables.com.
FAVORITE CHRISTMAS SONGS OF THE MOMENT:
Baby, it's cold outside -ella and louis version
Mamacita, donde esta santo claus? -augie rios
Christmas time is here -a charlie brown christmas
FAVORITE OF ALL TIME:
Have Yourself a Merry little Christmas -any one who does not swing it.
FUNNY CUPCAKE IDEAS
quote/illustration: (TRUFFLES) "It's what's inside that counts."
quote/illustration: (KID HUGGING CUPCAKE TIGHT) "security cupcake."
quote/illustration: (KID EATING REALLY PRETTY CUPCAKE) "Beauty is fleeting."


anyway finals will be over soon. but i've also got a ton of personal/commissioned work to do, as well
<3