Selected
Anne Combaz:
http://www.annecombaz.com/index.php?fashion

This Toni Garrn fashion editorial. Who is the photographer?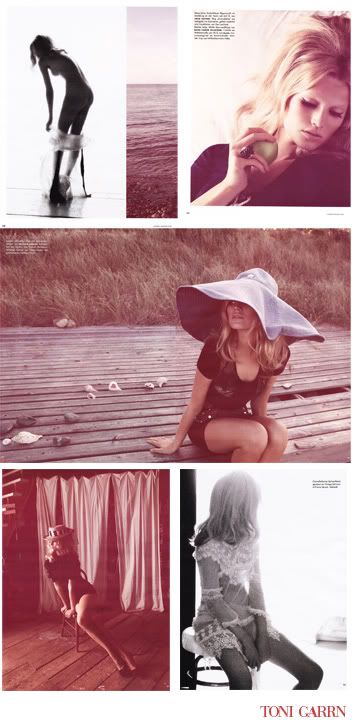 Homeless pictures: help me find the photographers or models?
(This is just drop dead romantic. I want a shoot like this with Justin- minus the cigar! It is sweet and carefree, the way travel should be! )
I am such a junkie for rocker-style. I admit it!
The picture of
Kate Moss by A
nnie Leibovitz
(the one with the grandiose earrings) is a stunning capture. I would love to have a print of it on my wall!