its finals week and i'm also taking on double the illustrations for my current job to make up for the vacay i'll be taking after the semester is over.
also! omg. my show is in 2 weeks! aaaaaaaaah!

LOVING these pics by Karen Inderbitzen Waller of Zippora 7
... i took a pic in that frog hat just a few months ago! at michaels.. haha
also. that floral wallpaper and Hello Kitty...? Amazing!
The styling is soo cute!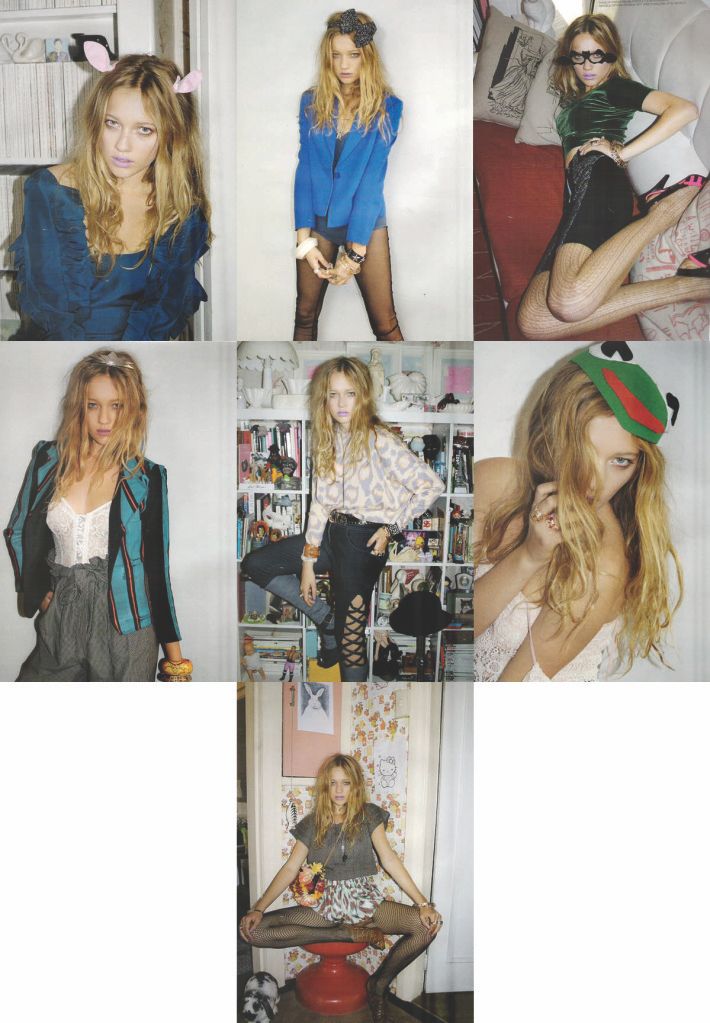 Dry Erase Defaced!
Guess what was on the quiz.

Anyway. the panda didn't have a bite in it until someone asked if the strawberry or the panda were delicious. then my classmate Devon drew a bite in the panda's head. very hannibal lecter. if you remember, he drew a bite in one of my girls' heads in another feature of Dry Erase Defaced and I named her Sarah Bella.



More crazy antics from my Design concept class

with Joanne Tepper-Saffren.
ps- i think i was the only student who was DYING from happiness and excitement when this week's lesson and slideshows were dedicated to woodcut, letterpress, and metalcut dingbat images... O... MY...GAWD. i embarrass myself.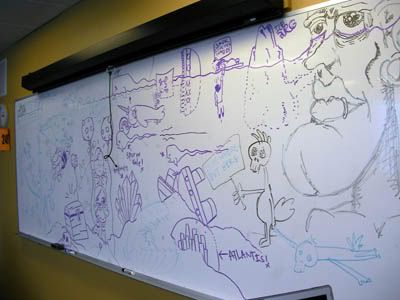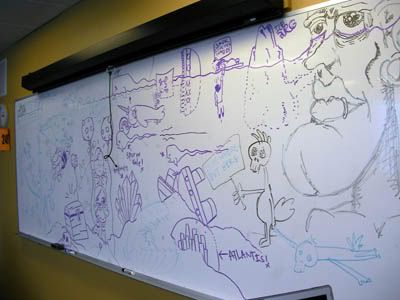 contributors: Grady Ficke, Daniel Mendez, Devon Clouttier, Aldo Montijo



where else do you make Domo Kun out of spam?