so i'm coming down with another cold and im taking more rest between finals and requests. and i just like pretty pictures.
LISTENING TO:
SARAH VAUGHAN
and
AMERIE
*****
Do not Attempt to Adjust your Dial
Choose Your Poison
Diptych Already Done
Bumper to Bumper
from blogger
SFGIRLBYBAY
The
Cherry Blossom Girl
is one of my favorite bloggers of the moment. All the pictures on the front page currently make me sooo happy! so whimsicaly feminine and sweet! and the pictures from Christmas in Paris are utterly romantic! love the softness and the playfulness of this girl's style.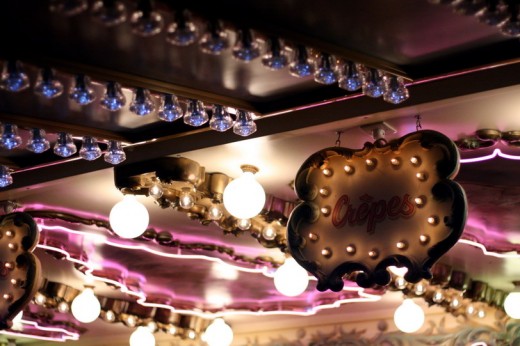 ****I've seen
I.Anton
work on a lot of blogs, this weekend. and yes. his work is so refreshing. right now where i live dense fog has been rolling through my little suburb for days and days! i love how it makes all the colors simultaneously soft and vibrant! if that makes sense... this photographer captures that feel so well! and i love fog! so of course his work speaks to me =)
*****
TAVI of style rookie!
i am such a serious fan of you my little darling! your pics and cute outfits make my day! this little girl is SO savagely cute!
"I am a 12 year old garden gnome with the wit of a wind-up monkey and tact of Larry David. I like sarcasm, singing raps about Rei Kawakubo, and pointy hats. I am not cute."
go see her blog, NOW =)
ALSO:
Textile Designs: Two Hundred Years of European and American Patterns Organized by Motif, Style, Color, Layout, and Period
by
Susan Meller & Joost Elffers
i took 3 pages of notes on this book just because its so useful to know the vocabulary of visual ornamentation, common symbols and color sets! it's also cool to know what kinds of textiles people were wearing in certain points of history. im happy to say that i am much more educated on textile terms and that i can't wait to use my new knowledge in my upcoming illustrations!